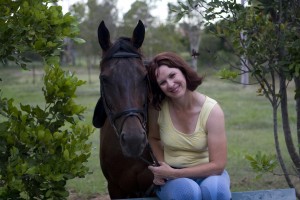 Davina O'Brien is an Animal Whisperer, who has always had a special interest in animals.  Whilst she was growing up, her family owned dogs, birds and fish.  As an adult this has expanded to include cats and horses.  Davina's 'fur' family currently consists of the family dog – Christine and horse – Dolly.  Davina open admits that she is the premier member of the Dolly Fan Club.
This abiding interest in animals prompted the founding of Pet Energy Therapy.  The aim of the company is to provide holistic solutions for people whose animals have behavioural problems.  The non-invasive methods and procedures used do no harm and assist both animal and owner to add joy and fun back into their relationship.  Pet Energy Therapy is not a substitute for Veterinary advice and treatment.  Only a Vet can diagnose, prescribe, and treat.
Pet Energy Therapy can assist owners and animals to:-
communicate clearly with each other;
resolve unacceptable animal behaviour and;
energetically balance physical issues.
Also Pet Energy Therapy is able to provide emotional support to the owner when an animal dies or to an animal when the owner dies.
Call now on 0438 59 89 95 to schedule an appointment and bring the fun and joy back to your relationship with the animals in your life.